Sun kissed-Tropical Yoga & Lifestyle Retreats
There is nothing better than warm sun salutations, except maybe surfing in tropical waters! Hence why we want to take you somewhere south. Tropical Yoga Retreats are an excellent excuse to give you and your yoga mat some tan lines! Tropical Yoga retreat destinations vary anywhere from Costa Rica, Nicaragua, Mexico or Hawaii. We also customize retreats to your needs. If you have a special request please don't be afraid to share your little piece of paradise with us. Sun kissed Tropical Bliss Yoga and Lifestyle Retreats take place from October to April.
Check-in with us regularly, as we just might have travel plans awaiting you!
For bookings and inquiries, please contact: info@tofinoyoga.com
---
El Salvador, Feb. 22nd-March 1st | Digital Detox Retreat | Presented by Deep Flow
About Mylène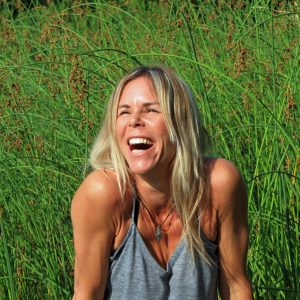 FOUNDER, DEEP FLOW
Drawing from her mindfulness practice and dedication to 'the art of living', Mylène developed Deep Flow in 2006.
Her methodology supports the integrity of the body, mind and breath connection and her innovative approach aims at merging the fields of yoga, meditation, massage and dance to open new possibilities for the client.
While her lifestyle alone is a source of inspiration, Mylène has become a resource for bodyworkers, yoga therapists and counselors who seek to reach their clients on a fundamental level.
---