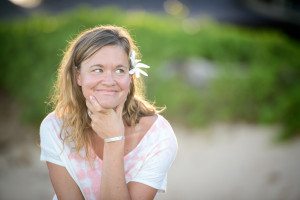 Dede Monette
Dede is a passionate and inspired E-RYT and RCYT yoga instructor who has been practicing and teaching various styles of yoga since 1996.
Brought to yoga by the Sivananda Yoga tradition, Dede completed her first 250 hrs Hatha and Vinyasa YTT in 2008 from Moksana Yoga in Victoria, BC.
Dede has studied yoga in India, Australia, New Zealand, the U.S.A and Canada. She has trained under the watchful eye of many talented yoga teachers. Most recently Dede trained under the dedicated instruction of Gopalakrishnan Poonoor, from Kerala, India and Kerry Lawson of Tusket Nova-Scotia and Natalie Rousseau from Pemberton, BC.
Her current focus is to connect people with their inner and outer environment with modalities like traditional hatha yoga, yin yoga, restorative yoga, vinyasa yoga, beach yoga and SUP yoga.
Dede has the blessing to work closely with First Nations communities facilitating specialized yoga workshops ranging from Prenatal Yoga, Baby and Me Yoga, Kids yoga, Elders Chair yoga and Beginners yoga.
Tofino Yoga works closely with Wanderlust Festival, as well as offering all-inclusive transformational retreats in her home town of Tofino.
Dede is the grateful Maman of two wonderful children and the wife of a wonderful nature loving man.